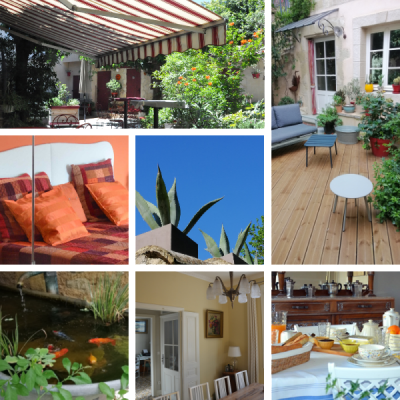 LA PLACE, a typical winegrower's house in the center of Tourbes offers you all the comfort in a peaceful and relaxing atmosphere.
Be it for a short stay, a family holiday or a stopover on the road to Spain, you will enjoy this authentic 19th century winemaker's house with its four large rooms, its different indoor and outdoor spaces and cosy ambiance.
LA PLACE, perfectly located in the heart of Languedoc between sea and mountains.
A couple of minutes from the historical center of Pézenas 25-minutes drive away to Agde and the Mediterranean sandy beaches Ideal for visiting the cities of Montpellier, Béziers, Sète , Narbonne. Go hiking or cycling into the wineyards or discovering the surrounding wine grower's villages.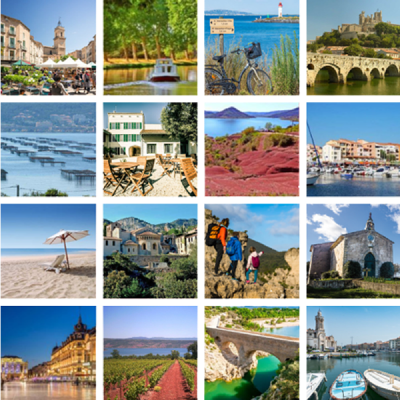 Check in / out - 16h00 / 11h00
 night / 2 persons
 Breakfast included
 Air-conditioned rooms
 pets not accepted
 no smoking
Be our guests for your next stay !
" Amazing and comfortable stay ! "
"Nous avons passé 2 nuits dans cet établissement, séjour parfait, chambres spacieuses et très bien décorées, tout est fait avec beaucoup de goût, les hôtes sont charmants et très conviviaux, le petit déjeuner copieux et délicieux, et si on peut profiter de la Cour intérieure c'est encore mieux. On recommande !"
" Lovely room, meticulously clean & bright. Wonderful hostess & Breakfast "
"Propriétaires très accueillants - chambre spacieuse et bien décorée - petit-déjeuner délicieux complet fait maison ! Ces deux jours ont été très agréables. Très calme À proximité des animations sans les nuisances !"