Pézenas is a small town of about 9,000 inhabitants, located between Béziers and Montpellier, 20 minutes from the Mediterranean Sea.
Its pedestrianized historical center, well preserved, and its picturesque alleys make it a must visit in the Hérault. You will find year-round craftsmen, antique dealers, festivals and animations.
Close to the vineyard, it is also a starting point to discover the wines of Languedoc: terroir of Pézenas, Picpoul de Pinet, Faugères and Vin de pays.
Specialties: the berlingots of Pézenas, the artisanal pies of Pézenas. Many restaurants, snacks, glaciers, bakeries, pastries in the city center.
The town is also reputed for its antique and bric-a-brac shops.
Bouzigues - Etang de Thau
A centre for oyster and mussel production as far back as the Greeks – the earliest fishers here lived in troglodyte caves along the shore – Bouzigues is one of the towns on the northern shores of the Etang de Thau in Languedoc Rousssillon (across from Sete, which can be seen in the distance across the water).
Sete is a large, cosmopolitan town between the Etang de Thau and the Mediterranean, referred to by the locals as the Venice of Languedoc. It is the largest fishing port of the French Mediterranean coast.
A nice, clean, attractive city, there are several interesting tourist attractions to visit in Montpellier. There are numerous fountains, gardens, buildings and monuments to discover as you explore – many not in themselves especially important, but each contributing to the appeal of the city as a whole.
The Lac du Salagou is a large lake near to Clermont l'Herault in the Herault department of Languedoc Roussillon. Well known in the area for the vivid colours of the lake and its surroundings it is very popular for various water sports, walking and cycling.
Set in the Gellone Valley, it is in a beautiful and remote location, surrounded by the wild and rugged countryside of the Herault Gorges, with steep slopes and cliffs poised high over the village.
The Canal du Midi is a canal in the south of France that connects the Garonne river (and therefore the Atlantic) with the Etang de Thau (and the Mediterranean).
Also known as the Canal des Deux Mers (because it joins the two oceans), the Canal du Midi runs for 240km from the city of Toulouse down to Sete, on the Mediterranean.
The Cap d'Agde is a very popular seaside resort, in part known for its extensive naturist beaches, and there are several small villages of interest around the edges of the Etang de Thau.
The Canal du Midi also passes close to Agde and is very popular with walkers and those who enjoy boating holidays.
AU SOLEIL DE THAU
11 chemin de l'Étang
34140 Mèze
Tél. : 09 66 80 41 13
LE SAINT ROCH
6 rue Alfred Sabatier
34120 Pézenas
+33 4 67 35 05 07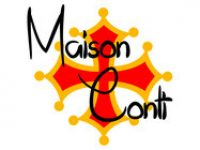 LA MAISON CONTI
27 rue Conti
34120 Pézenas
+33 4 99 41 11 12
LE PRE SAINT JEAN
18, Avenue du Maréchal Leclerc
34120 Pézenas
+33 4 67 98 15 31
LE PLAN B
5 rue de la Republique
11430 Gruissan
+33 4 68 49 14 26